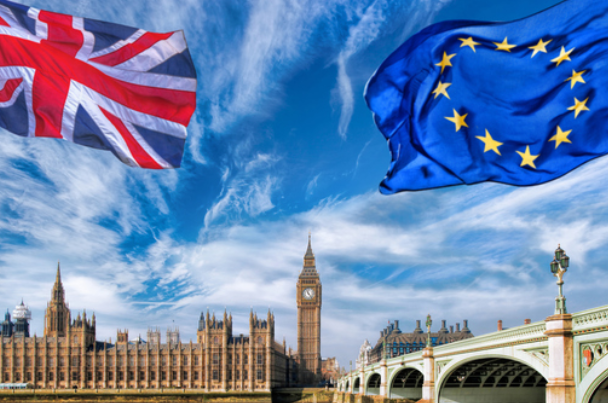 Instead of asking why house prices aren't still growing exponentially, we should be asking how they ever grew so high in the first place.
Arguably the most discussed driver of house prices as of late is the uncertainty brought on by Brexit and the 'Brelection' outcome (apparently portmanteaux are a thing in 2017).
It is true that recently the wind has left the sails of the housing market. The latest Royal Institution of Chartered Surveyors house price survey has only 1% more respondents reporting price growth than decline, the lowest proportion since 2013. The current vogue among commentators is to blame uncertainty for this recent malaise, yet, where is the evidence to support this view?
A more parsimonious explanation could be that there may well just be a limit to how high prices can rise as a percentage of earnings. According to the ONS, in 1997, house prices were on average around 3.6 times workers' annual gross full-time earnings. By last year it was 7.6 times annual earnings. It sounds obvious almost to the point of tedium to state that there is a relationship between what people earn and what they can afford to buy, yet, it is a natural law that seems to have been forgotten as we clamour for answers as to why house prices aren't continuing their stratospheric growth.
Instead of asking why house prices aren't still growing exponentially, we should be asking how they ever grew so high in the first place. The answer to this question has little to do with reducing uncertainty. The best ways to significantly increase house prices over and above wage growth is to reduce the upfront funds required to purchase a property and thus boost the amount that can be borrowed, and/or to reduce the monthly costs of the borrowed funds.
However, this has already been tried to the point of exhaustion. The Help to Buy scheme took care of the first concern, enabling those with only a 5% deposit to get a mortgage. For significant house price growth to continue, the size of the monthly deposit will need to decrease further. The Bank of Mum and Dad may inject a little more steam into the first-time buyer market in this regard. However, with rumours of Help to Buy being tapered down, and lenders receiving warnings from the Bank of England about their debt issuance, serious increases in lending leverage seem unlikely.
Almost subterranean interest rates since the financial crisis have helped to keep monthly repayments low and thus facilitated further house price growth. Yet it is difficult to see how rates can get any lower, with most honest commentators acknowledging that an increase in rates is probably overdue.
The above facts seem to be a sufficient explanation for the recent slowdown in house price growth. If I'm correct, despite political uncertainty, one would expect to see buoyant growth in cheaper, yet well-connected regions, such as the Midlands and North West, as buyers seek homes at lower income multiples and investors seek lower entry costs and higher yields. But I may be wrong, it could also all be due to Theresa May's haircut.